May we?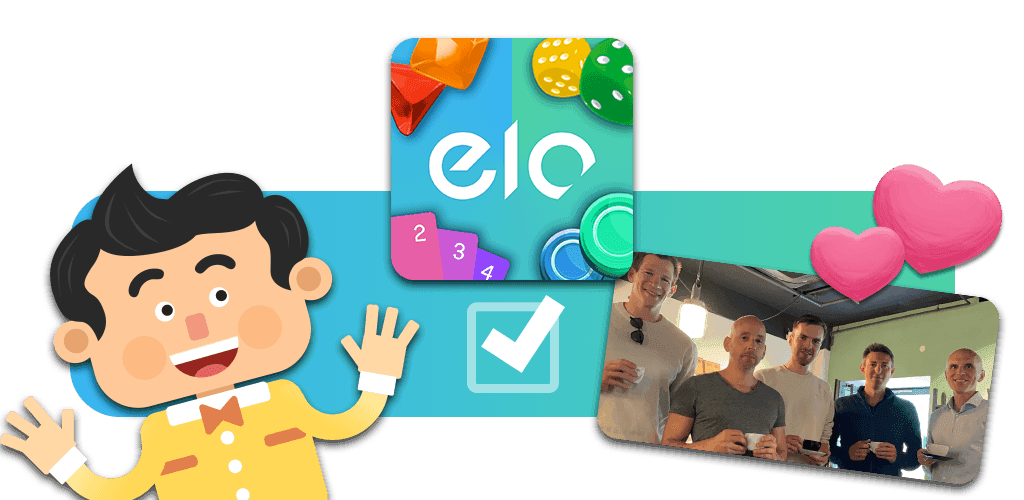 Tomorrow is the day: when you open elo tomorrow, we will ask if you agree to transfer your personal data to elo Friends GmbH and, at the same time, assign your claims from your current elo+ subscription to elo Friends GmbH. Specifically, elo Friends GmbH will then be able to continue providing the services you are accustomed to and nothing will stop you from enjoying elo as long as you like.
About elo Friends
Jonathan, Jürgen, Pierre, Roland, and I (Michel) founded elo Friends GmbH at the end of May to take over the elo app and everything related to it from elo Games GmbH. Unfortunately, we had to give up on the idea of scaling elo with investor support and the corresponding funding so that we could live off it as a team.
Therefore, we have established a new company with our private funds, we are all looking for new jobs, but we will continue to operate elo with this new company: as players, as developers, and as a team that doesn't give up on its baby. With less time but with many good ideas and certainly very personally involved.
Data Transfer
If you want to continue using elo, simply check a little box. Everything else happens in the background. You don't need to update your app, relogin, or make any other settings. If you have an elo+ subscription, it will just continue.
If you don't want to transfer the data, you can either delete it immediately, or mark it for deletion on the day when elo Games GmbH stops operating elo and elo Friends GmbH takes over.
Terms and Privacy Policy
elo Friends adopts the terms and privacy policy of elo Games. Only conditions for the use of our in-game currency "Jewelos" have been added, as well as regulations for the upcoming supporter subscription. And because we learn from problems, we have also included what happens if elo Friends ever runs out of steam.
The privacy policy lists the modified tools but remains just as strict and user-friendly as it always was. Ultimately, effective data protection begins with still allowing the anonymized use of elo.
Time to Decide
Even though our offer has no hidden catches, we want to give you time to form an opinion and perhaps discuss it with other users. Therefore, feel free to postpone your decision up to two times until you have formed an opinion.
Reach out to us with any questions and continue to have fun on elo. Michel on behalf of the elo team
If you do not see the data transfer prompt tomorrow, it is because you have not yet updated elo to the latest version.