Loyalty Bonus on Daily Jewelos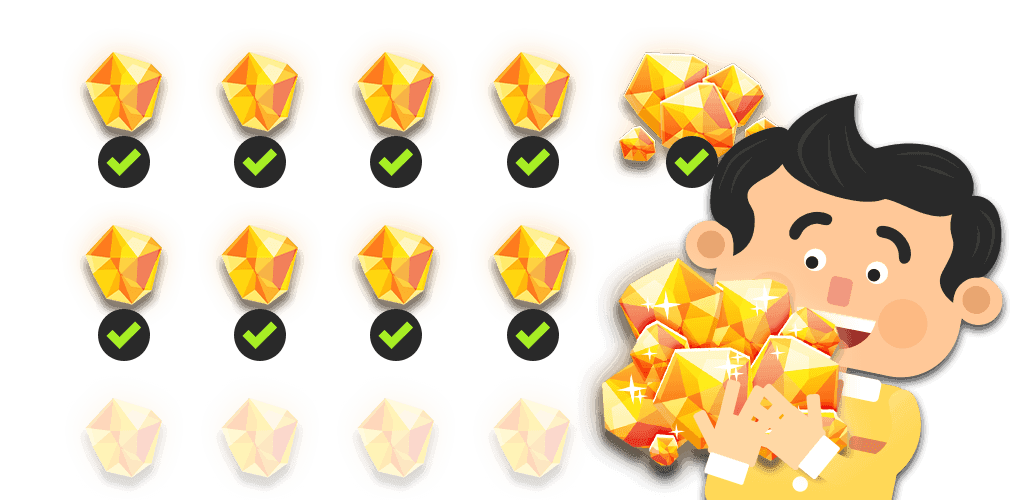 You may have noticed: every few days opening elo awards bonus Jewelos! To make sure you don't miss them, the daily Jewelo popup now reliably opens right after starting elo for the first time every da
Loyalty bonus every 5 days
The loyalty bonus will be granted every 5th day. But only if you used elo for 5 consecutive days. Otherwise your streak breaks and you have to start a new one.
The loyalty bonus increases every 5 days and reaches a max after 25 days.
Streak torn? That can be fixed
If your streak breaks when you're already close to the big bonuses, give elo+ a try. Not only will your streak not break, the loyalty bonus is also doubled.
You will also receive extra Jewelos for your first elo+ test. It doesn't cost a cent for 3 or 7 days and you may cancel elo+ at any time. From the settings in your elo profile, we will link you directly to the right place in the PlayStore where you can simply toggle the switch "End subscription".
1.5 times more Juwelos!
If you keep up your streak, you'll get on average 1.5 times as many Jewelos as before. Without the streak, you'll still get the same amount. The same factor applies to elo+ users, but at a higher starting level and independent of a streak.
Ads for Juwelos now with cooldown
We're having trouble to get as many video ads as some of you want to watch. In order to distribute them more evenly, a short cooldown is added after a certain amount of ads. You'll get all the details directly in the Juwelo shop.
Every day on elo is a win! Your team at elo
iOS users have to wait a little longer until they can take advantage of those changes